Robin Oldroyd, BA, RP
Registered Psychotherapist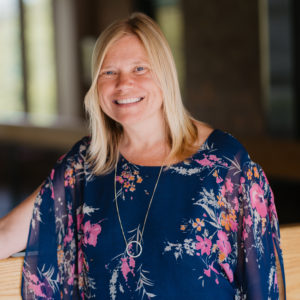 I am a Registered Psychotherapist with over 15 years of clinical counselling experience. I work from a client centered, strength-based approach.  I believe that healing encompasses all elements of body, mind and spirit and therefore there is greater benefit in holistic healing.
I specialize in assisting clients to recognize and embrace their own resilience to adversities through a wide range of evidence-based treatment modalities.   I have worked extensively with adults and children experiencing depression, anxiety, trauma and substance abuse disorders. I also work with family members to provide understanding and support when dealing with an individual who may be struggling to cope. Lives can be transformed through self-discovery, making connections, understanding and appreciating each person's unique journey thorough life experiences. 
Jordon Iorio Hons. BA, MA Counselling, CCP (Certified Life Coach)
Life Coach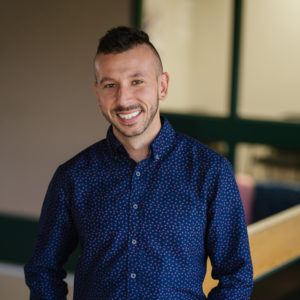 Jordon was born and raised in Brantford and has dedicated his career to helping people in his community overcome life's challenges and lead happier and healthier lives.
What makes Jordon's approach to coaching and counselling unique is how he brings his personal and professional backgrounds together. His experience with overcoming personal struggles as a young adult, coupled with his education and passion for helping others' are all reasons why Jordon is able to bring such a unique and dynamic skillset to our practice.
Jordon uses a holistic, solution and client focused approach in helping his clients, and organizations, not only achieve goals and make positive changes, but learn how to better navigate life's obstacles. It's Jordon's hope that his clients not only learn how to feel more inspired each day, but also how to be more accountable and honest with themselves in a gentle and empathetic way.
As an 'Empath' or HSP (Highly Sensitive Person), Jordon treats each client and organization as an individual and tailors his coaching approach to them as exactly that, individually, looking at their personality, how they 'operate,' their self-narrative (the words one uses/how someone 'speaks to themselves'), their current relationships, communication style(s), patterns, habits and behaviours. It's Jordon's belief that if a professional does not consider all of these aspects of their clients' lives, they won't be able to assist them in producing positive, 'real' and long-lasting changes.
Jordon has a background as a clinician (counsellor/clinical therapist), and has also worked in vocational rehabilitation and career coaching/consulting. He holds a Master of Arts in Counselling from Yorkville University and a Bachelor of Arts (Hons. Double Major – Social Sciences) from Wilfrid Laurier University. Jordon aims to soon register with the College of Registered Psychotherapists of Ontario (CRPO) and specialize in helping clients' experiencing anxiety and depression.
Jordon offers the following services and modalities to his clients (Ages 16+) and organizations:
Life Skills Counselling
Life Coaching & Personal Development
Guidance Counselling
Career Coaching & Professional Development
Stress & Time Management
Workshops, Seminars and Public Speaking
Solution-Focused Brief Therapy
Mindfulness
Cognitive Behavioural Techniques
Youth Life Skills
Kim Kriter, BA, MASc, MHSc, S-LP(C)
Speech-Language Pathologist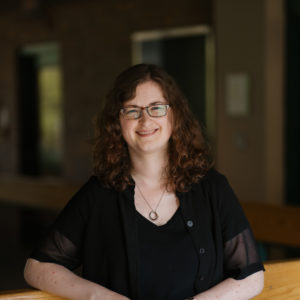 Kim is a certified Speech-Language Pathologist and recent graduate from the Masters of Health Science program at the University of Toronto. Prior to her entry in this program, she studied undergraduate level psychology and graduate level child psychology at the University of Waterloo.
At a young age, Kim benefited from the services of a Speech-Language Pathologist who treated her language delay and articulation difficulties. Many years later, Kim's family continues to speak fondly of this Speech-Language Pathologist who demonstrated patience, knowledge, and dedication to Kim and her family. Kim was inspired by this experience, and decided to become a Speech-Language Pathologist herself.
Kim's services will focus on assessing and treating expressive and receptive language skills of children of all ages. These services will be offered, but not limited to, children with developmental disabilities and language delays. Her services will also address articulation and phonological difficulties. Kim will continue to seek opportunities for further education so that she can provide additional services.
Kim plans to offer the best services possible by including the family in the therapy team. Caregivers know their child best, which is why it is important for them to collaborate with Kim during their discussion of therapy goals, selection of activities that will motivate their child, and participation in the therapy process. The needs and values of the client and their family will be combined with Kim's clinical judgement, and the latest speech and language research to achieve high quality assessment and treatment of the client.
Sarah Potvin, B.A., M.A.
Registered Psychotherapist (Qualifying)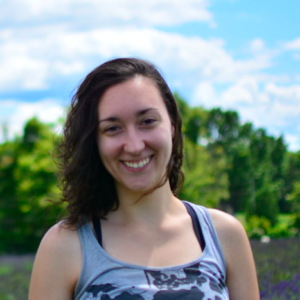 In a society where talking is more common than listening, I aim to provide a place where you feel heard and not judged. It is my personal goal to create a safe and compassionate environment where you can explore who you are, find resiliency, and walk on the path towards healing. I am committed to walking with you on your journey of self-discovery and healing.
I offer individual counselling for ages 14+. I use an integrative therapeutic approach, simply meaning that I have a toolbox from which I choose various therapeutic models that best cater to the type of therapy that will help on your journey. These include Self-Compassion, Strength-based, Trauma-informed, Mindfulness-based, Narrative, Solution-focused, and Cognitive Behavioural therapies. This reflects my belief that therapy needs to fit the client's personality and needs at the time.
I believe a holistic approach is important to one's healing journey. Thus, I incorporate not only mental and emotional healing aspects but can also bring awareness to physical and spiritual development needs. Even if you don't know how therapy works, I will walk with you step by step to help you feel comfortable in the process.
Renee Wallace – Konu, Ed, MA, RP
Registered Psychotherapist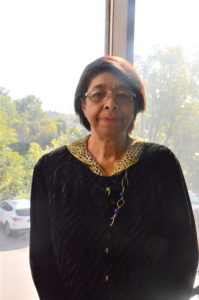 Renee has had an extensive career in the field of human relations which include: teaching, tutoring, counseling, sales and marketing and can therefore draw from a great variety of life's trials and tribulations to help her clients on their personal journey. She is here to offer a safe environment where you can explore your emotions and learn how to remove the baggage from your life.
She currently supports her clients in the following areas: anxiety, depression, workplace disruption and crisis managenent, post traumatic stress disorder (PTSD), grief and loss, sex therapy, couples relationship issues, family conflicts, parental alienation, anger management, workplace bullying and harassment.
In her practice she uses: Integrative Therapy, Solutions Focused Therapy, Cognitive Behavoral Therapy (CBT) and areas of Family and Sex Therapy.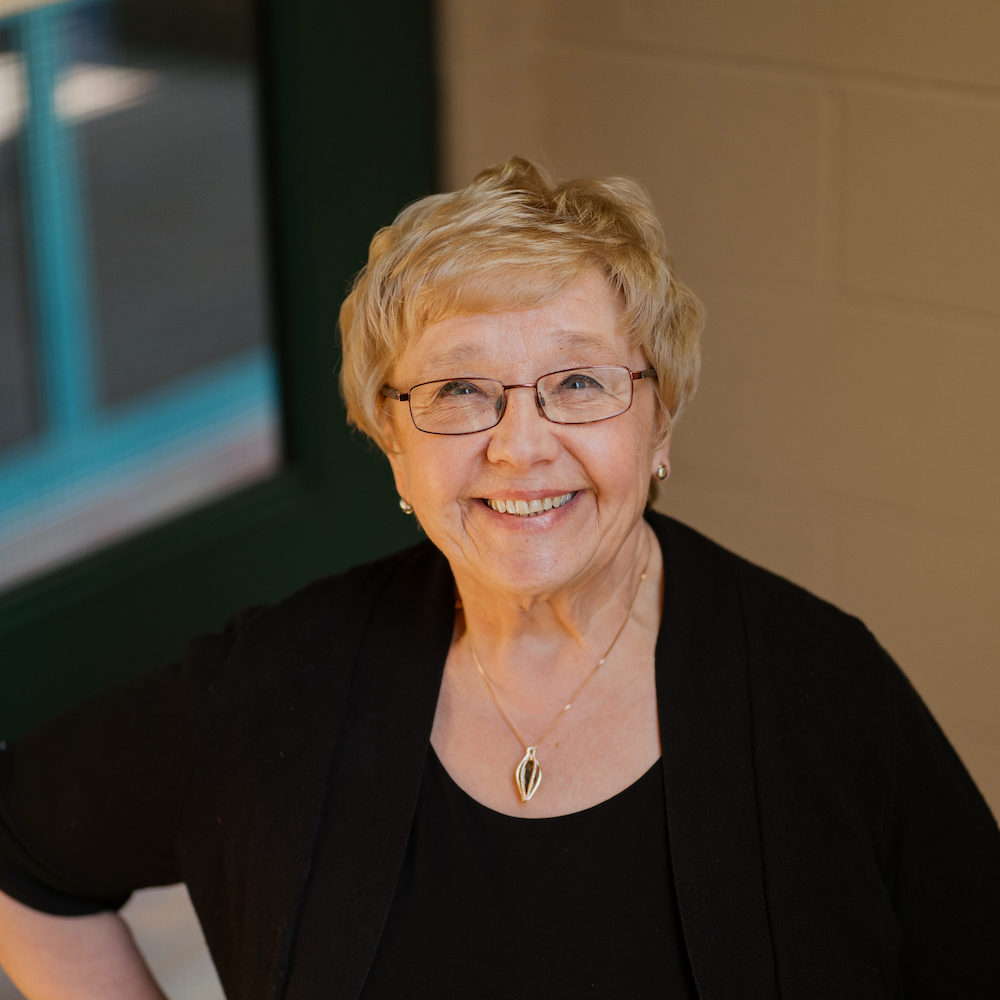 Anita Lavery – Reception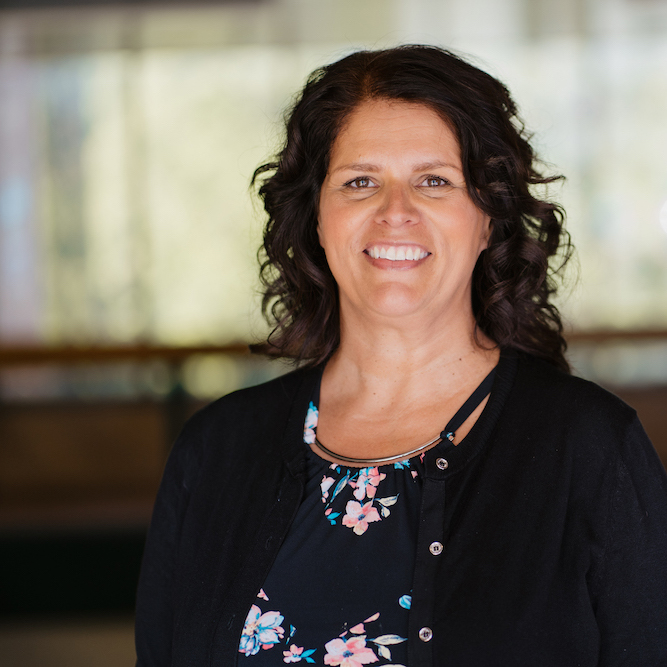 Denise Murray – Reception
Amy Dougley – Owner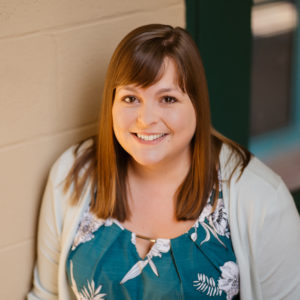 Amy is the owner and social media manager at Brant Mental Health Solutions. Her passion for mental health began after one of her children was diagnosed with a mental health disorder.
After seeing first hand how devastating it can be for families and then realizing how under served Brantford and Brant County was in terms of mental health care, she became determined to create a safe and non judgemental space for people to go for help.
It is her passion and goal to hire the most qualified and professional therapists and to educate the community on how to cope with mental health disorders and how to care for a loved one with a mental health disorder.
Brant Mental Health Solutions is Amy's passion and she is dedicated to shining a light on mental health and helping to destigmatize it in our community.
When she isn't working, she loves being with her three kids, spending time with family and friends and writing for her Rethink Brant mental health series!