Daniela Switzer, MA, C.PSYCH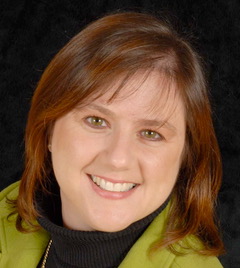 Psychologist
Daniela is fairly new to this area, she has lived in many parts of Southern Ontario and has now finally made a home
with her husband and 3 dogs in Cambridge. Daniela considers herself a seeker of knowledge, as she always enjoys learning new things. Her current pursuit is a Master's degree in Theology at the University of Waterloo/St. Jerome's.
Daniela earned her Master of Arts degree in Counselling Psychology from the Adler School of Professional Psychology in Chicago, after going back to school at age 35. Since that time, she has accumulated a great deal of experience in assessment, conducting a variety of psychological assessments to people of all ages.
For the past 10 years, Daniela has worked within the school system providing psychological services to students and educators to ensure children meet their full potential. As a registered School Psychologist in Ontario, she primarily provides
assessments for children and adults to assess for Neurodevelopmental and Mood disorders which may be impacting an individual's ability to be successful academically. While her clients are often children, she also works with adults, young and old, who are attempting career changes or looking to upgrade skills and require supports academically to be successful learners.
She believes in lifelong learning but also understands that not everyone learns the same and that formal education can be so difficult for some that they avoid it at all costs. Her goal is to help make education a good experience so that people can become the best version of themselves.
Robin Oldroyd, BA, RP
Registered Psychotherapist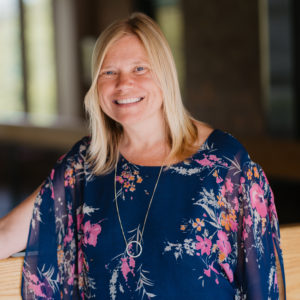 I am a Registered Psychotherapist with over 15 years of clinical counselling experience. I work from a client centered, strength-based approach.  I believe that healing encompasses all elements of body, mind and spirit and therefore there is greater benefit in holistic healing.
I specialize in assisting clients to recognize and embrace their own resilience to adversities through a wide range of evidence-based treatment modalities.   I have worked extensively with adults and children experiencing depression, anxiety, trauma and substance abuse disorders. I also work with family members to provide understanding and support when dealing with an individual who may be struggling to cope. Lives can be transformed through self-discovery, making connections, understanding and appreciating each person's unique journey thorough life experiences. 
Jordon Iorio Hons. BA, MA Counselling, CCP (Certified Life Coach)
Counsellor and Coach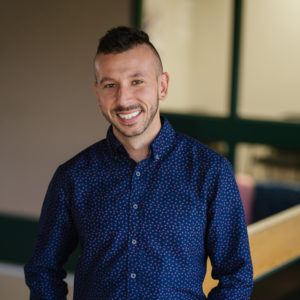 Jordon was born and raised in Brantford and has dedicated his career to helping people in his community overcome life's challenges and lead happier and healthier lives.
What makes Jordon's approach to counselling and coaching unique is how he brings his personal and professional backgrounds together. His experience with overcoming personal struggles as a young adult, coupled with his education and passion for helping.' These are all reasons why Jordon is able to bring such a unique and dynamic skillset to our practice.
Jordon uses a holistic, solution and client focused approach in helping his clients, and organizations, not only achieve goals and make positive changes, but learn how to better navigate life's obstacles.
As an 'Empath,' Jordon treats each client as an individual and tailors his approach to them as exactly that, individually, looking at their personality, how they 'operate,' their self-narrative, their current relationships, communication style(s), feelings and behaviours. It's Jordon's belief that if a professional does not consider all of these aspects of their clients' lives, they won't be able to assist them in producing positive, 'real' and long-lasting changes.
Jordon has a background as a clinician (counsellor/clinical therapist), and has also worked in vocational rehabilitation and career coaching/consulting. He holds a Master of Arts in Counselling from Yorkville University and a Bachelor of Arts (Hons. Double Major – Social Sciences) from Wilfrid Laurier University. Jordon is currently working under the supervision of a Master of Social Work (MSW/RSW) in order to become registered with the Ontario College of Social Workers and Social Service Workers (OCSWSSW) (once regulatory requirements are achieved and accepted by the College). Jordon enjoys working with those experiencing high levels of stress, anxiousness/nervousness, low mood, interpersonal issues and difficult life transitions.
Jordon offers the following services and modalities to his clients (Ages 16+) and organizations:
Specialties:
Stress
Anxiety
Life Transitions
Issues
Career Guidance
Coping Skills
Guidance Counselling
Infidelity
Life Coaching / Personal Development
Low Mood
Men's Issues
Peer Relationships
Relationship Issues / Interpersonal Issues
Self Esteem
Life Skills Counselling
Stress & Time Management
Workshops, Seminars and Public Speaking
Solution-Focused
Mindfulness
Cognitive Behavioural Techniques
Youth Life Skills
Sarah Potvin, B.A., M.A.
Registered Psychotherapist (Qualifying)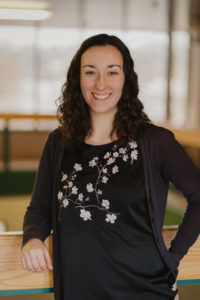 In a society where talking is more common than listening, I aim to provide a place where you feel heard and not judged. It is my personal goal to create a safe and compassionate environment where you can explore who you are, find resiliency, and walk on the path towards healing. I am committed to walking with you on your journey of self-discovery and healing.
I offer individual counselling for ages 14+. I use an integrative therapeutic approach, simply meaning that I have a toolbox from which I choose various therapeutic models that best cater to the type of therapy that will help on your journey. These include Self-Compassion, Strength-based, Trauma-informed, Mindfulness-based, Narrative, Solution-focused, and Cognitive Behavioural therapies. This reflects my belief that therapy needs to fit the client's personality and needs at the time.
I believe a holistic approach is important to one's healing journey. Thus, I incorporate not only mental and emotional healing aspects but can also bring awareness to physical and spiritual development needs. Even if you don't know how therapy works, I will walk with you step by step to help you feel comfortable in the process.
Shelley Hall, BA, BSW, MSW, RSW
Social Worker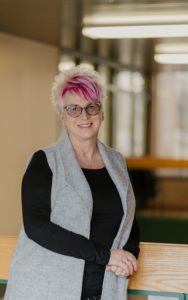 Shelley is a registered Social Worker in good standing with the Ontario College of Social Workers and Social Service Workers and is also a member of the Ontario Association of Social Workers. She has experience providing counselling to individuals who struggle with Chronic Pain, Anxiety, Depression, Postpartum Mood Disorder, coping with Chronic Illness and Injuries, Anger Management, Adjustment, Loss, Grief, Post-Concussion Syndrome, Acquired Brain Injury, and Trauma. Shelley's background empowers her to be an effective social worker who is comfortable counseling diverse groups of people.
Shelley believes in the value of the therapeutic relationship as a foundation for change. She embraces the philosophy of an eclectic approach while providing a safe, non-judgemental, and emotionally understanding atmosphere while supporting clients in their own personal growth. Through the counselling process, Shelley will guide you in identifying unique personal goals and encourage you to build upon your personal strengths and resources to help you navigate life's struggles, and live your best life.
Shelley earned her Masters of Social Work from the University of Waterloo. She earned a Bachelor of Social Work from the University of Waterloo and also a Bachelor of Arts in Social Development Studies also from the University of Waterloo. She also has a diploma in Law and Security Administration from Niagara College.
Sharon Walker, MSW, RSW
Social Worker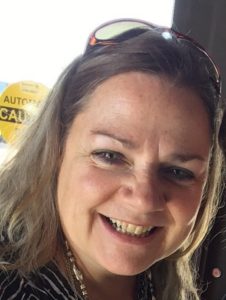 Sharon is a registered social worker with over 30 years of experience in the mental health field.
Sharon has had the pleasure of collaborating with individuals and families across the life span.
As a clinician Sharon supports the counselling process through cultivating a safe, non-
judgmental space that encourages a therapeutic relationship to co-create goals that have
meaning and value to improve her client's life journey. Sharon has experience providing
counselling to individuals who struggle with Anxiety, Depression, grief and loss, trauma,
addictions, compassion fatigue, chronic conditions and new diagnosis, separation, mood
dysregulation (anger management, stress management, behaviour/transition challenges in
children) and attachment disruptions.
Sharon's practice is relationally based, family centred, anti-oppressive and focused on
resilience in a holistic way. Clinically Sharon works from an evidence informed lens that is
eclectic given best practice research. Sharon utilizes narrative therapy, solution focused,
cognitive behaviourial and family systems to provide trauma informed, attachment-based
supports.
Sharon's clinical work at Brant Mental Health will focus, primarily, on children and their
families. The focus of this work will be based on attachment and connections understanding the
importance of co-regulation, relationship and emotional intelligence. The counselling process
will include multiple methods including psychoeducation, play and talk therapy. As a certified
Circle of Security instructor families will learn new concepts using this evidence-based approach.
Sharon felt it was important to provide her professional experience, humbling and
transparently, so it is noted below. This provides a rich foundation for clinical practice. It is
equally important to note that Sharon believes that individuals and families are the experts in
their lives. As a social worker it is her goal to help to facilitate the unpacking of the journey to
name the important things in life and co-create strategies to achieve the goals set.
She has provided clinical supports in a diverse range of settings.
Sharon and her partner of 36 years are proud parents of two adult children and grandparents to
two grandchildren. Sharon enjoys travel and has visited Europe on several occasions.
Brianna Kerr, RSW
Social Worker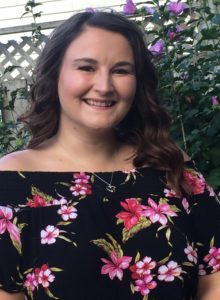 Brianna strongly believes that positive and caring adults can make a big difference in a child's life. This belief is at the core of the work she does to help children/youth (and all individuals) feel safe, supported, heard, and understood.
Brianna is a registered social worker with over ten years of experience working with children and youth in a variety of settings. She works from a strengths-based, trauma-informed, and eclectic approach to meet individuals where they are at, as well as walk along their journey with them. This includes providing psychoeducation, talk therapy, distress tolerance skills, mindfulness, and creative interventions to suit the individual's unique needs. Her areas of practice have included domestic violence, trauma, and anxiety.
Brianna currently holds a Bachelor of Social Work degree as well as a Bachelor of Arts in Social Development Studies with a minor in Marriage, Family and Sexuality Studies from the University of Waterloo. She recently completed the requirements for a Master of Social Work degree from Wilfrid Laurier University, to be conferred in October 2020. Brianna enjoys ongoing learning and adding tools to her practice. When she is not learning you can find her reading, supporting local stores/restaurants, paddleboarding, or near a body of water.
Jennifer Ackford RP, BA, MA

Registered Psychotherapist

Life is challenging and it is easy to begin to feel overwhelmed by situations, relationships, life events and world events that just seem (or sometimes truly are) out of our control. Finding hope again is possible. As a psychotherapist, my goal is to walk with you for a period of time to help you to navigate through some of those difficult situations, life changes and events. Sometimes it is just important to know that you are not alone in facing the challenges of life.
I use an integrative approach to psychotherapy, incorporating approaches such as DBT skills, Acceptance and Commitment Therapy (ACT), Solution-focussed Therapy as well as elements of Cognitive Behavioural Therapy among others. I am also trained in EMDR and use this approach with individuals who are strugglingwith the impact of trauma in their lives.
My personal background includes a Master's degree (MA in Theology) as well as a Master's degree (MA in Counselling). Professionally I have worked in Pastoral Ministry, as an Educator, in Psychological Services within a School Board and in Private Practice settings. My goal is to bring my education, professional and life experience to my interaction with you as a client in order to find ways to help you to identify and overcome the barriers that keep you from moving forward towards greater health, hope and authentic joyfulness in life.
Tammy Adams
Certified Grief Support and Recovery Specialist

When I talk about 'grief', I do so from a place of personal experience. I had a challenging childhood. The patterns that I learned in childhood, I went on to replicate in my working life. Trust me, those sentences allude to decades of carrying the real burdens of grief.
There came a point when I had no more interest in continuing to live with insecurities, sadness and grief. I took these challenges and did two things:
The first is that I became a life-long searcher, looking for the tools that would help me move into a happier, more positive, and empowered life.
The second move was to create a career in grief counseling that nurtured others as they tried new avenues.
For over 30 years, I have taught children and adults, provided education supports, training and coaching in the corporate and educational worlds. You could say that my focus has been on "helping people move towards their desired futures" through grief therapy.
The great thing about us as humans, is that we keep trying to 'finish the story'. You will know when you find yourself in the same situation over and over again … and you just don't know how to stop it.
Many of my clients share the feeling of "being stuck". My ultimate goal was to find a way to deal with life more effectively, for all of us.
Amy Dougley – Office Manager / Owner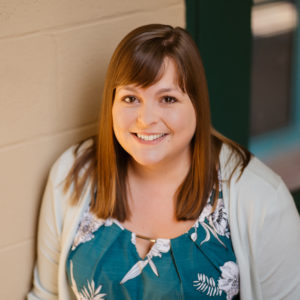 Amy is the owner and social media manager at Brant Mental Health Solutions. Her passion for mental health began after one of her children was diagnosed with a mental health disorder.
After seeing first hand how devastating it can be for families and then realizing how under served Brantford and Brant County was in terms of mental health care, she became determined to create a safe and non judgemental space for people to go for help.
It is her passion and goal to hire the most qualified and professional therapists and to educate the community on how to cope with mental health disorders and how to care for a loved one with a mental health disorder.
Brant Mental Health Solutions is Amy's passion and she is dedicated to shining a light on mental health and helping to destigmatize it in our community.
When she isn't working, she loves being with her three kids, spending time with family and friends and writing for her Rethink Brant mental health series!