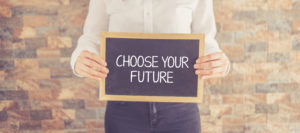 Many people may not think of career and mental health as being closely tied, but in fact, many of the clients I see on a weekly basis report that their current career, future career, and/or a career they have thought about working towards, is causing them much stress, self doubt, fear and anxiety. While career counsellors and clinical counsellors that provide therapy and services focused on treating mental health issues are not often considered fields that relate or 'blend' together often, some practitioners, like myself, view the goals of these professions as one in the same – assist clients in successfully navigating life's obstacles and provide them with the tools necessary to reach their goals, whether it be with their career, mental health, or both. Just as most mental health experts in the world have come to view issues such as anxiety and depression as being highly related, the issues that can stem from or relate to career and career development are often highly related to or correlated with struggles with one's mental health.
As many of my clients know, or have come to realize, I like to use a lot of examples during counselling sessions to provide context to the issues they are currently struggling with. I have recently been seeing many teenage and younger adult clients who are feeling much pressure within themselves to 'figure out what they want to go to school for and do with their life.' And while many of us think of career development and stressors related to this process as an issue facing youth, this issue is something that people, as I have seen proven in my office time and time again, from ages 15 to 50 face often in today's world. Many reasons exist as to why this continues to be a stressful and challenging aspect of one's life up until the age of 50 and these include:
1) How We Interact with and Function Within Todays' Job Market…        
I was once told by a professor in an undergraduate Organizational Leadership course that those in my generation (millennials) and younger will have, on average, anywhere between 3 to 5 'careers' in our lifetime. They also stated that the 'older generations' often had/will have only 1-2 (on average) 'careers' in their lifetime. When I explain this to my clients, many of them are very surprised by these numbers and ask me why this is the case. There are many reasons why, but some include:
Stability and Security:After the 'market crash' in 2008, people began to search for jobs that provided more stability in order to gain more financial security. Those from 'older generations' often misunderstand and become frustrated with those who now seem to 'hop from one job to the next,' but the reality is, we live in a different financial environment and 'work world' than many past generations did. Due to the competitive nature of many professional fields, generations like millennials have had to gain more post secondary education, experience and training before they can enter their chosen career, therefore entering the workforce at a later age/stage in life. This can create a sense of 'pressure,' self-criticism and stress related to obtaining the 'American Dream' ('Canadian Dream' in our case) in a more condensed timeframe. As I often tell my younger adult clients, I do not blame many of them for taking extended 'breaks' from the stresses of life (E.g., Travelling the world) because sometimes this is needed so one does not 'burn out' emotionally before they even get well into the swing of things with their chosen career… and often, subsequent future careers.
Benefits and 'Perks':This is an area where I think workers from all generations can agree… a vast number of corporations/employers today simply do not provide the 'perks' many companies once did (E.g., Basic health insurance, several 'personal days,' a respectable number of vacation days, etc.). Many people entering the workforce today feel like they are competing to 'get the biggest slice of the pie' that they can… and this does not necessarily mean an excessive level of pay/income or immediate advancement withing a company. People are simply feeling the perceived pressure, and real pressure from others, to 'make it in life,' as quickly as possible. Workers in today's face paced 'go-go-go' society also greatly value the idea of proper work-life balance. In counselling, we often refer to this as an aspect of 'self-care.' And while many may think of 'self-care' as taking a bubble bath or having a wine or beer after a hard day's work, more beneficial self-care includes such things as: Employers allowing employees to work from home a certain percent of the time, not being 'hounded' by emails and work calls outside of 'office, and being allowed to bring one's dog to work with them, for example.
Need to Feel Engaged and Valued: While many strictly associate the need to feel 'engaged' at work with the millennial generation, this can also be seen in those both younger and older generations as well. Just as many of my millennial clients have stated to me, numerous surveys have found that (approximately) only 30% of millennials are 'engaged' at their current career/place of work with about 15% of them feeling disengaged completely. In other words, millennials and many other workers are 'mentally checked out' while at work. And just as not feeling engaged can make workers want to switch jobs/careers, many employees feel that companies do not give them reasons to stay as they do not feel valued(E.g., Their work being recognized, voicesbeing heard, only being viewed as an 'employee' and not a human being who struggles, feeling like they actually contribute to the company's success, etc.).
2) Technology…
While the advancement of technology and how it's impacted the workforce may seem like an obvious point to discuss, the pace at which technology is impacting the workforce, our daily lives, and our mental health is important to note. This is especially important for those who are form 'Gen X' (ages 41-56) and 'Boomers II' (ages 57-66). Many from these 'generations' have either been lucky enough to be awarded opportunities to upgrade their skills and abilities in their given field or have been 'squeezed out by either technological advancements like automation (E.g., The auto mobile industry) or more skilled younger or international workers. This has created much stress, anxiety, feelings of inadequacy and low self-worth in many of these workers – while those who are younger and more 'technologically' equipped/skilled are also impacted mental health wise due to the perceived 'cut throat' competitive nature of many fields of work.
3) 'Outside Opinions and 'Internal'/Self-imposed Pressure…
A common issue I hear expressed by many of my younger adult and teenage clients is that they not only feel internal (self-imposed) pressure to succeed in their given field as quickly as possible without any 'stumbles,' but that they, sadly, hear and feel this pressure from family and those from the 'Gen X' and 'Boomers II' generations. While I cannot change the thoughts and opinions of many (not all!) from these two generations, I do try to educate them when I have the opportunity to do so regarding the facts of the differing pressures young adults face and feel in todays working world. I often tell my clients who are feeling mentally drained and discouraged (when it comes to their career and their accomplishments) one simple philosophy… that, with how todays fast paced and ever-changing world operates, there simply are no set 'rules' anymore when it comes to when goals must be reached, the career one chooses to pursue, how may careers one has over the years, the age in which someone begins (or returns to) college or university, etc. In actuality, these are really expectations set by society the media in the past (E.g., 'Getting a house with a white picket fence' by the age of 22 as told to us by our grandparents or depicted in movies).
These self-imposed expectations, and those laid upon us by others (E.g., parents), are not necessarily realisticin todays world and must not be expected to be obtained on a strict 'timeline' as this often creates great shame, stress, anxiety and doubt in younger workers and job seekers today. This creates what I like to refer to as 'internal pressure' that we then put upon ourselves… on top of the pressure we feel from family members, superiors and society etc., … that in turn can result in low-self worth, self-doubt and mental health issues (E.g., depression and/or anxiety). As I say to my clients who have experienced much of what is discussed above – We often think we are competing with the rest of the world, but in reality, itis healthier and more beneficial to onlyfocus on competing with ourselves when it comes to reaching one's career and life goals… not others…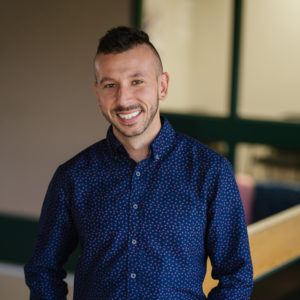 Jordon is a counsellor and coach at Brant Mental Health Solutions,located at 139 Grand River St. N. in Paris, Ontario. Jordon holds a Master of Arts in Counselling, is a Certified Coach Practitioner and is currently working under the supervision of a Registered Social Worker. Jordon specializes in helping clients manage stress, overcome anxiety, low mood, interpersonal issues and difficult life transitions.
www.brantmentalhealth.com