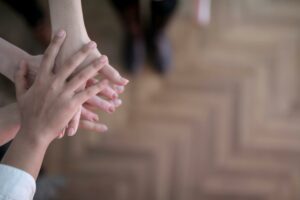 **TRIGGER WARNING mentions sexual abuse, violence etc**
This day was chosen in honour of the Mirabal sisters of the Dominican Republic. Minerva, Maria Theresa and Patria, were 3 sisters who were assassinated for their opposition to the dictatorship of Rafael Trujillo. As a result, they became a popular symbol of feminist resistance.
November 25th marks the first of 16 days of the UNITE! Campaign, an official UN Activist Campaign to end gender based violence. The campaign runs from November 25th – December 10th. December 10th being International Human Rights Day.
Although it is vital to touch on the depth and breadth of the meaning of this day, it is also extremely important for us at Brant Mental Health Solutions to provide practical support to the population we serve.
Generally, as counselors, we see gender based violence often in the form of relationships. This can be classified under several different subtypes, including:
Physical

Sexual

Emotional

Spiritual

Psychological

Financial

Verbal
It is important to note that these classifications do not apply solely to intimate partner relationships. They can be seen in many types of relationship (e.g family relationships, friendships and employment relationships to name a few).
Are you or someone you love experiencing gender based violence in any form?
Seek support! Whether you choose to leave or to stay in that relationship or situation, either way, support is vital. One of the most helpful, non-judgemental resources can be a support group of your peers who have experienced or are experiencing a similar situation as well.

Reach out to or become a Signal for Help Responder!
https://action.canadianwomen.org/signal-responder
This program offers supportive stigma-free conversations and advice to responders on how to have those conversations.
Remember that everyone copes with abuse differently. Being there to support others or being compassionate with yourself in terms of exploring what works for them/you is a great start.

Be patient and open-minded. Figuring things out takes time! Abusive relationships can be complicated, confusing, scary and traumatic.

If you are currently in an abusive relationship/situation, learn how to engage in order to optimise your safety:

Find ways to communicate safely: have a safe phone, alternate computer to use, keeping lines of communication open with friends and family as much as possible.

Create a safety plan with a mental health professional or an individual you trust to keep you and your children safe.

Identify resources and support so that you know where you can turn if needed

Practice self-care
WHY IS GENDER BASED VIOLENCE SUCH AN IMPORTANT TOPIC TO RAISE AWARENESS OF?
Gender based violence has taken on different forms across the world. It is one of the most common and distressing human rights violations that still takes place in our world today.
As cited by the United Nations, gender based violence is seen today in several forms across the world. In general terms, these are:
intimate partner violence (battering, psychological abuse, marital rape, femicide)

sexual violence and harassment (rape, forced sexual acts, unwanted sexual advances, child sexual abuse, forced marriage, street harassment, stalking, cyber- harassment)

human trafficking (slavery, sexual exploitation)*

child marriage.
 Gender based violence remains largely underreported and infrequently spoken about due to the stigma and shame that still exists today.
If you are experiencing gender based violence, please reach out for support. It can be such a comfort and relief to validate what you're currently facing and know that you are not alone.
Brant Mental Health Solutions is a safe space to connect with for support and resources.